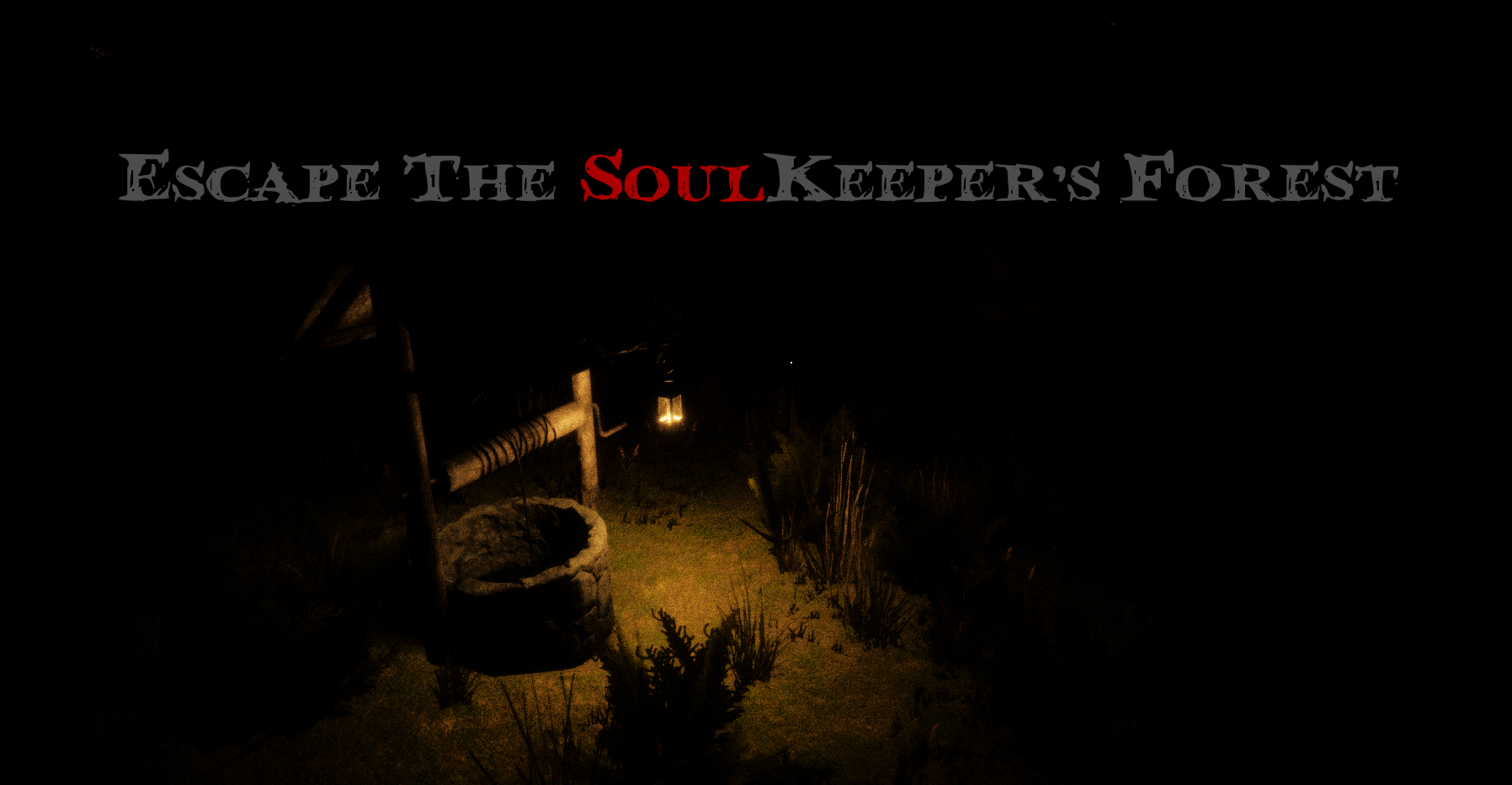 Escape The SoulKeeper's Forest Ch.1
A downloadable game for Windows
Description
You need to escape the Soul Keeper's forest as fast as possible. The SoulKeeper has extremely good eyesight so be careful. If he feels like it he sometimes walks into buildings. Your will hear your heartbeat if he is close and his eyes glow brightly in the dark. Gather all 6 items to unlock the exit. Don't become its next victim..
Controls
Shift - Sprint

Right Click - Flashlight

P or Esc - Pause

Development Team
Currently I'm the only one working on these games, I would love to join a team and work on creating more projects. If you look you can see my previous platformer, which was trash. I'm getting interested in making horror games and it's been a goal of mine for some time to complete a game that I like and I'm proud of. This game is that one, I hope that everyone who plays it enjoys and Ch2 will be in the works soon.

Join Our Discord - https://discord.gg/wYhVhBF

Features
AI that predicts next location, try to sneak up on you and search last seen location
First person perspective
Ambient sounds, some are ambiosonic
Randomized spawn of items
Download
Click download now to get access to the following files:
The SoulKeepers Forest
2 GB